Training can be provided as introductory workshops, in-depth training, practice support, training for trainers and bespoke consultancy or ongoing mentoring support - we're flexible to suit the needs of our clients.
Our team delivers a wide range of accredited courses, as well as providing tailor made training programmes which can focus on specific issues, company policies/procedures, control measures and management systems. These courses are available as "Open programmes" or "In House".
Our training service includes;
General Health Safety and Environment
Project Management Professional Training
Customer Relation Management
Human Resources Management
Health and Safety for Senior Executives
Quality Assurance and Control
Solar Photovoltaic (PV) Training
Transport and Logistic Chain Management
Maintenance and Corrosion Management
Environmental Impact Assessment
Basic Fire Safety Training with Extinguisher Practical
Stress Management/Wellness
Manual Handling
Defensive Driving Training
Disaster Management and Emergency Plans
Environmental and Waste Management
Scaffolding Appreciation
Hazard Analysis at Work
Welding Safety
Engineering Safety Management Course
Fire Prevention and Suppression Course
Risk Management Course
NEBOSH International HSE Courses
And many more....
Health Safety & Environment Courses
This course covers different areas of HSE to the management level.
Learn the HSE techniques and join the leading industry. Get qualified for positions either as HSE Supervisor, HSE Officer, HSE Advisor, and Safety Manager.
Project Management Professional Courses
Project management has emerged as a crucial factor that determines the success of an organization. Whether it is a question of facing an economic crisis or generating large business turnover, project management plays a pivotal role in the growth of a firm.
We have range of Solar power training's. All our solar training courses, are geared towards giving course participants what they need to start working in the solar industry. From the Entry Level Solar PV Training to Advanced Solar PV training we got you covered.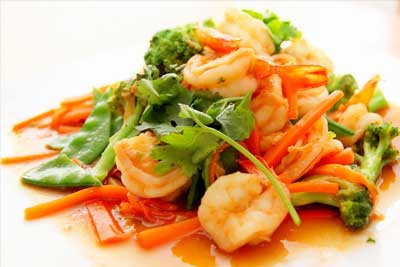 Food Handling Safety Courses
As someone who works in an environment that deals with food, it is essential that you understand the basic principles of food hygiene so you can help ensure any food sold by your business is safe for consumers to eat.
Customer Services Relation
Our Customer Relationship Management course will teach you how to refocus your business to concentrate on your customers to build long lasting relationships that allow you to beat the competition.
Human Resources Management
This course provides an introduction to the various functions of human resource management, including compensation and benefits, staffing, recruitment and selection, research, labour relations, training and development and more.
We Are Here To Serve You......
It's not all about safe guarding, it's about placing proactive measures in compliance with safety and environmental standards, that's why we are PINNACLE COTERIE
Frequently Asked Questions

Pinnacle Coterie TRC Int'l
B4 Shakir Plaza, Area 11
Garki, Abuja Nigeria

+234 8067958566, +234 8083739484
info@pinnaclecoterietrc.com